AKAI BOHSHI Luxury Gift Sets - Pink Box 31 pcs (12 Sets)
Regular price
$425.00
$0.00
Unit price
per
Content: 12 Sets
One set has 31 pieces.
One set size and weight: 32.9×25.9×4.9cm ; 279g
5 x white chocolate balls
3 x nutberry hearts
3 x vanilla almonds
3 x chocolate crunches
4 x milk rolls
2 x strawberry cookies
2 x chocolate cookies
2 x caramel chocolate sandwiches
2 x red hats
3 x florentine cookies
2 x white chocolate almonds
Expiration: 270 days (9 months)

Storage method: Please store away from direct sunlight and places with high temperature and humidity.
Ingredients: Wheat flour (domestic production), chocolate, butter, sugar, liquid eggs, almonds, margarine, powdered sugar, shortening, malt sugar, starch, cream, honey, wafers (wheat flour, glutinous flour, waxy corn starch, etc.), fiantine (wheat flour, Sugar, fructose-glucose liquid sugar, shortening, butter, etc.), water candy, chocolate spread B, dextrin, dried strawberry processed products, oligosaccharides, sweetened brick milk, edible oils and fats, whole milk powder, dried eggs, cocoa powder, oatmeal, milk or Dairy-based foods, pistachios, salt, orange paste, cocoa butter, lemon juice, pumpkin powder, raspberry chips, non-fat dry milk, lactose, sugar mixed isomerized liquid sugar / trehalose, processed starch, emulsifiers, fragrances, coloring Foods (red beet, caramel, anato, carotene), acidulants, swelling agents, vitamin C, thickening polysaccharides, pH adjusters, antioxidants (vitamin E), (some wheat, eggs, milk components, peanuts, etc. (Including almonds, oranges and soybeans)
* This product manufacturing factory produces products containing shrimp among specified raw materials.
* Because honey is used, do not give to infants under 1 year old.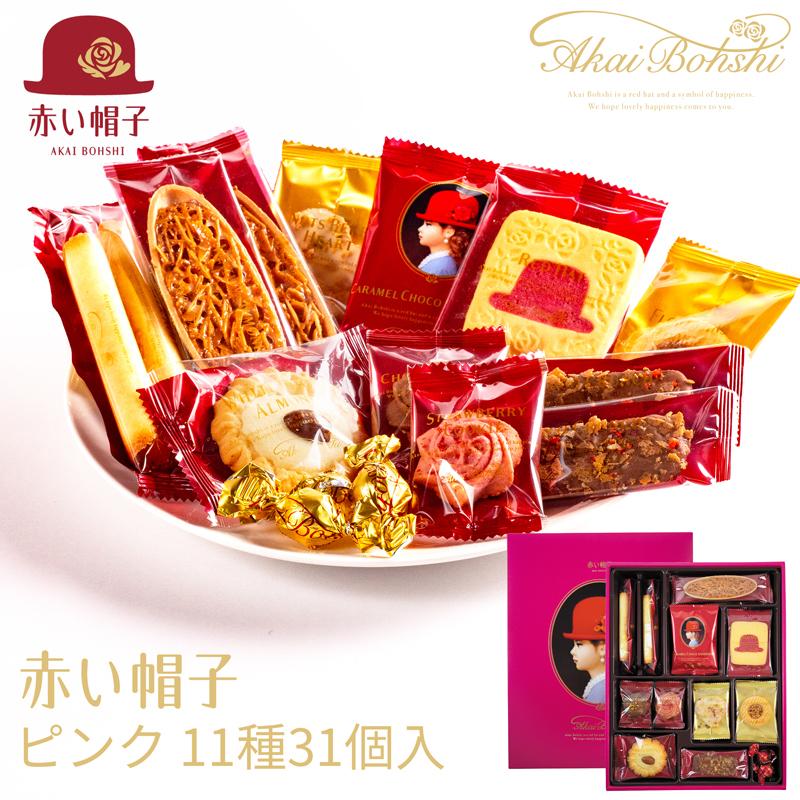 | | |
| --- | --- |
| |   |
| 2 x red hats | 4 x milk rolls |
| | |
| 3 x vanilla almonds | 2 x strawberry cookies |
| | |
| 2 x chocolate cookies | 3 x chocolate crunches |
| | |
| 3 x nutberry hearts | 2 x caramel chocolate sandwiches |
| | |
| 3 x florentine cookies | 2 x white chocolate almonds |
| | |
| 5 x white chocolate balls (apple flavour) | |
---