Brown Sugar and Milk Karinto Japanese Traditional Deep-fried Sweets (Large) 220g / 3 sets for $88
Regular price
$35.00
$0.00
Unit price
per
Karinto is a Traditional Japanese deep-fried sweets that remains popular for centuries!
This product contains 10 small individually packaged Karinto Snacks.
Brown sugar karinto is made of Okinawa brown sugar and milk karinto is made of Hokkaido cream honey.
Weight: 220g
Allergen: wheat, diary, gelatin, soy, sesame
This product is produced in a factory that also manufactures shrimp, eggs, and peanuts.
Ingredients: Wheat flour, sugar, vegetable oil, fructose (50% from Okinawa), milk, honey, water candy, lactose, sweetened condensed milk, skim milk powder, skim concentrated milk, gelatin, salt, yeast, sesame, royal jelly, lactose-sweetened oligosaccharide, raw Cream / caramel pigment, antioxidant (rosemary extract), emulsifier (derived from soybean), fragrance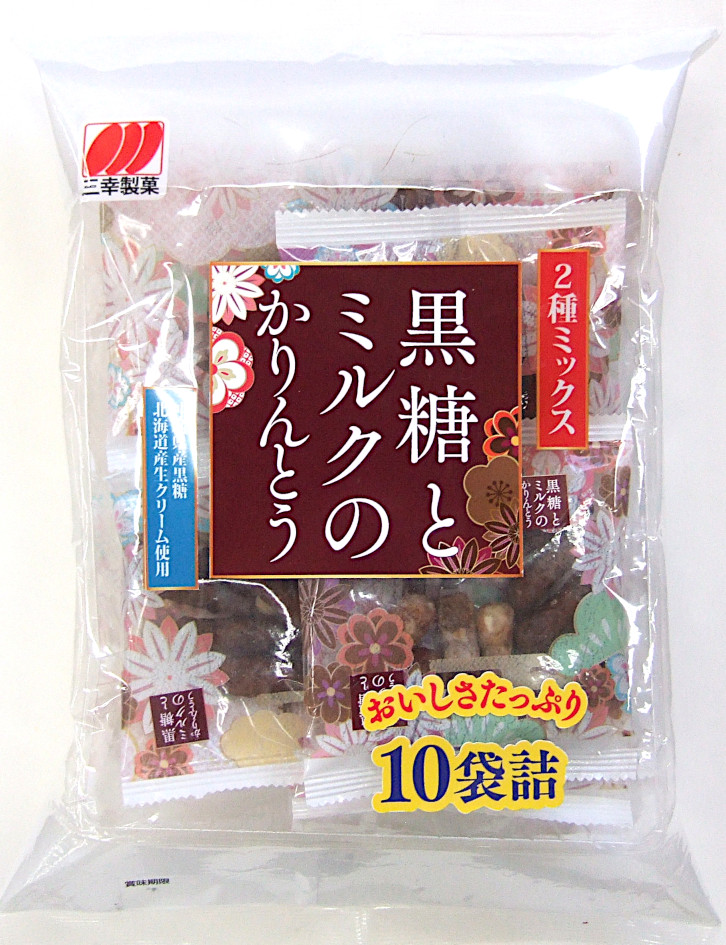 ---