New Technique Long Lasting Japanese Bakery Assortment 24 pieces 8 Types Individually Packaged
Regular price
$100.00
$0.00
Unit price
per
New Technique Long Lasting Japanese Breads Assortment 25 pieces
10 different types of breads.
Expiration: brown sugar croissant, croissant rich, daily croissant 35 days, mini panettone 90 days, other 60 days

Traditional breads last 2~3 days, Como's Breads last 35~180 days!
Allergen information: Milk ingredients, eggs, wheat, soybeans, sesame.
This selection of breads should last 60 days, however, due to variation in storage environment, please do not consume the bread if you find them stale. In order to maintain the freshness of the bread, please store the breads according to the storage method. 
Storage method: Please store at room temperature away from direct sunlight and high temperature and humidity. In addition, please consume as soon as possible after opening the packaging for each bread. 
Brand: Como Co., Ltd.
505-1 Muranaka Shimonotsubo, Komaki City, Aichi Prefecture
Brand Story: One of the founders of Como sought "more delicious and wonderful bread" and found the world-famous Panettone variety in Northern Italy. Panettone had a very good flavor compared to traditional bread. In order to take this to Japan, we carefully brought back the natural yeast and succeeded in maintaining and managing the yeast and making bread using traditional methods under the guidance of an Italian engineer.
Lactobacillus contained in the natural yeast produces lactic acid, alcohol, acetic acid, and carbon dioxide. Traditionally in order to lower the pH of the dough and prevent the growth of contaminating bacteria, the expiration date of traditional bread is usually around 2 to 3 days, thanks to the natural yeast our breads can be stored for a long period of 35 days and up to 2 years.
Content: (Breads are individually packaged)
2 x melon breads
3 x Milk Danish
3 x Butter Danish
2 x maple waffles
2 x Mini Panettone
4 x daily croissants
4 x brown sugar croissants
4 x croissant riches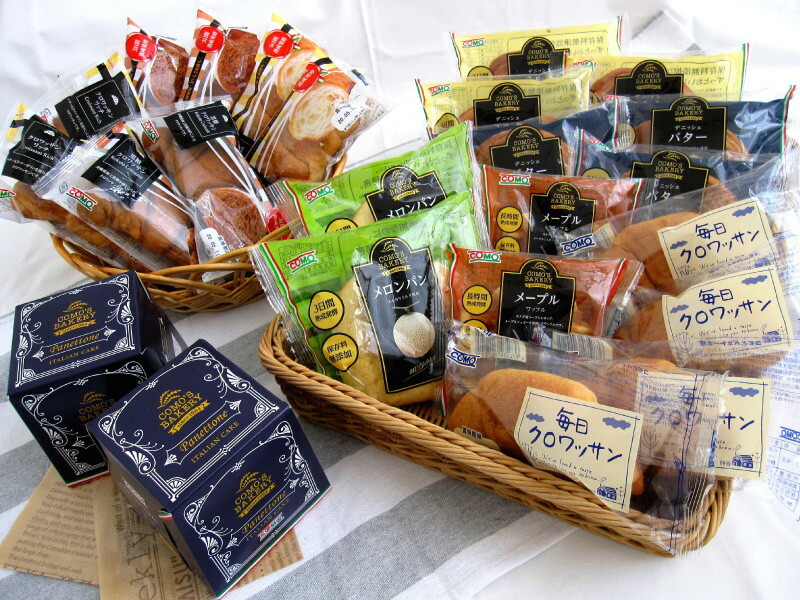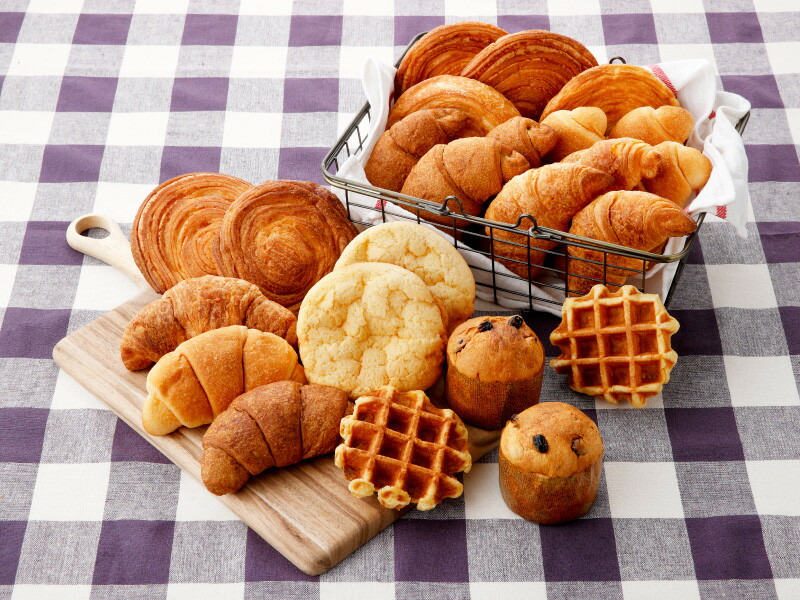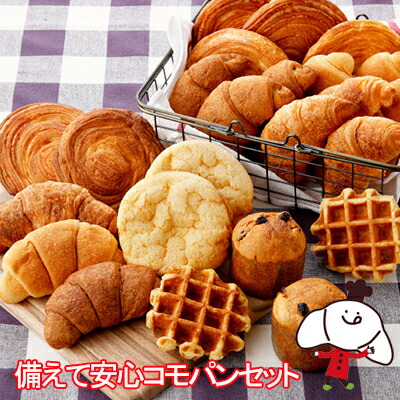 ---