[Wholesale] Brown Sugar and Milk Karinto Japanese Traditional Deep-fried Sweets (Large) 220g (15 sets)
Regular price
$248.00
$0.00
Unit price
per
Karinto is a Traditional Japanese deep-fried sweets that remains popular for centuries!
Content: 15 bags
*Each bag contains 10 small individually packaged Karinto Snacks.
Brown sugar karinto is made of Okinawa brown sugar and milk karinto is made of Hokkaido cream honey.
One bag weight: 220g
Allergen: wheat, diary, gelatin, soy, sesame
This product is produced in a factory that also manufactures shrimp, eggs, and peanuts.
Ingredients: Wheat flour, sugar, vegetable oil, fructose (50% from Okinawa), milk, honey, water candy, lactose, sweetened condensed milk, skim milk powder, skim concentrated milk, gelatin, salt, yeast, sesame, royal jelly, lactose-sweetened oligosaccharide, raw Cream / caramel pigment, antioxidant (rosemary extract), emulsifier (derived from soybean), fragrance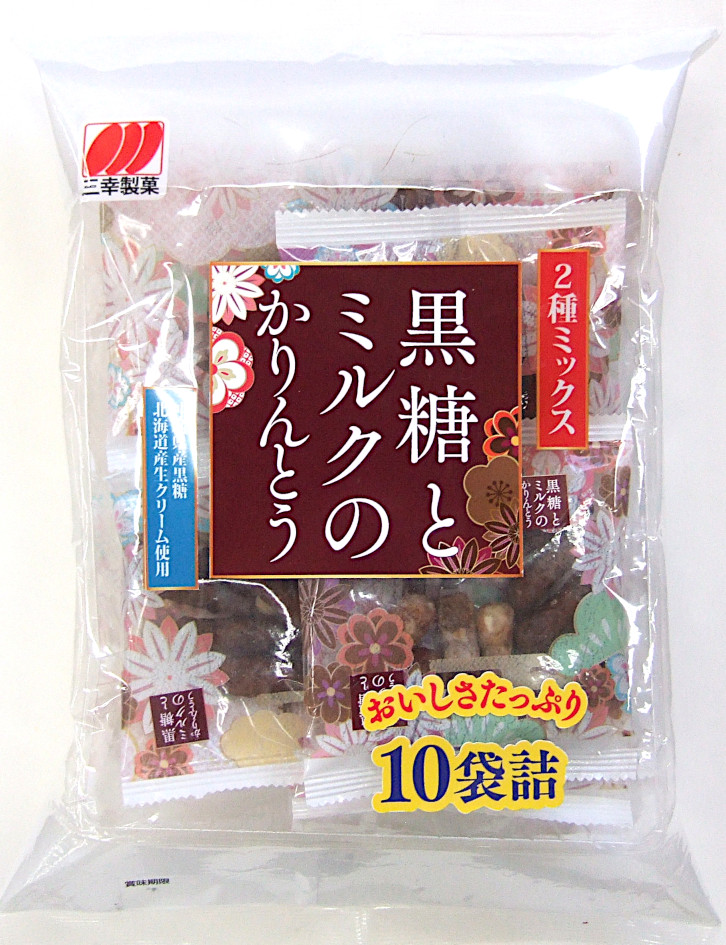 ---