Regular price
$450.00 CAD
Regular price
Sale price
$450.00 CAD
Unit price
per
Sale
Sold out
Komachi Beni, a luxurious traditional Japanese lipstick made from safflower petals. This natural lipstick has been used by Japanese women for centuries to achieve a sophisticated and elegant look. The carefully harvested and processed safflower petals result in a velvety texture that glides on smoothly and evenly. The highly pigmented rich red color of Komachi Beni is long-lasting, creating a bold and dramatic look. 

Unlike modern lipsticks that are often loaded with synthetic chemicals, Komachi Beni is completely natural and safe, making it suitable for even the most sensitive skin.

Inspired by the "yuishiki monyo" patterns used by court nobles since the Heian period, this refined lipstick is designed in a lidded dish of Arita-yaki pottery. The gorgeous colors and impressive patterns seamlessly blend with both Japanese and Western styles, making it versatile and perfect for any occasion.

Order your own Komachi Beni today and experience the natural beauty of traditional Japanese lipstick.

Container Material: Porcelain (Arita Yaki)
Size: Dish/ Diameter 45 x Height 24 mm
Cosmetic Box/ Height 55 x Width 72 x Height 72 mm
Ingredient: Benibana Red
Usage: 30 applications
Content: Komachi Beni Lip Stain x 1, Traditional Lip Brush x 1 (choices: traditional/portable), Gold Foil Mirror x 1, Kiri Wood Box x 1

Materials:
Traditional Brush: Brush tip/Weasel hair, handle/Wooden
Size: Brush tip/diameter 8 x length 98mm
Portable Brush: Brush tip/horsehair, weasel hair; Body and cap/aluminum, ABS resin
Size: Brush/ diameter 9 x length 119mm
Gold Foil Mirror: Resin (Phenolic), Pure Gold Leaf
Size: Approximately 88mm in diameter and 117mm in length

Kiri Wood Box: Kiri Wood (body), Paper (lid)
Size: Height 77mm x Width 203mm x Depth 142mm <Material>

Instruction: Scroll down to the bottom of this page or watch the video above.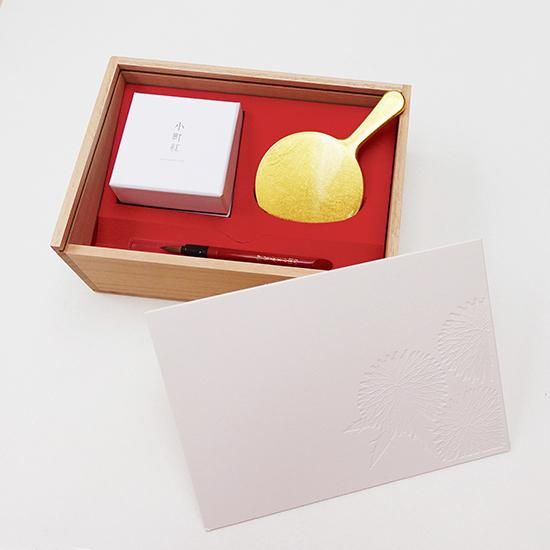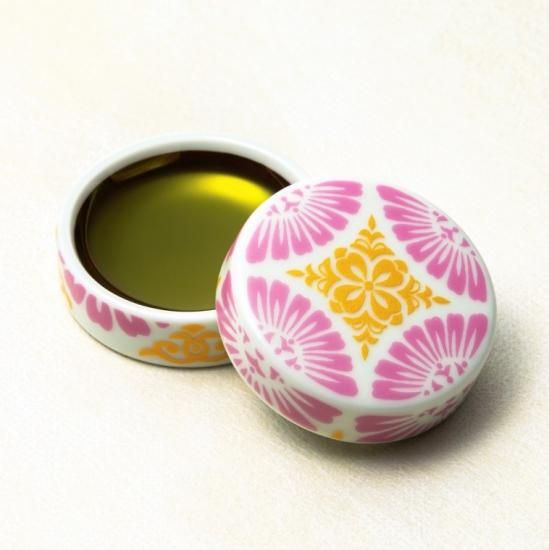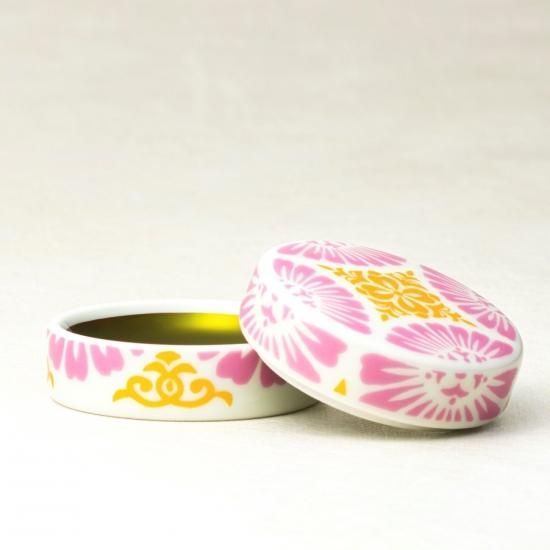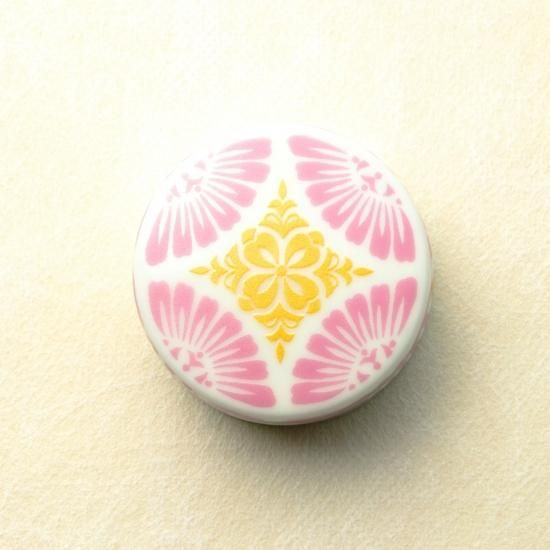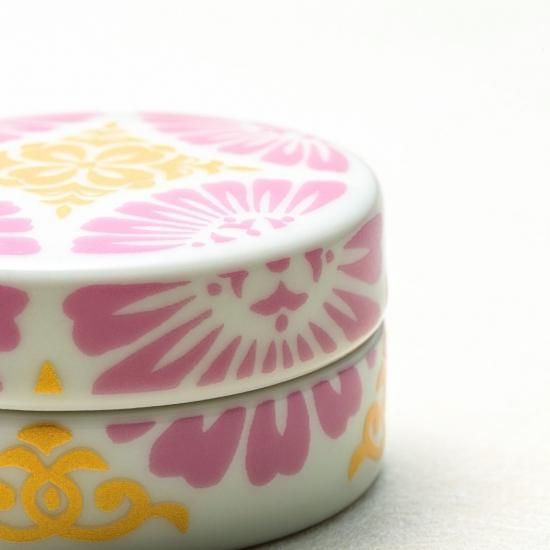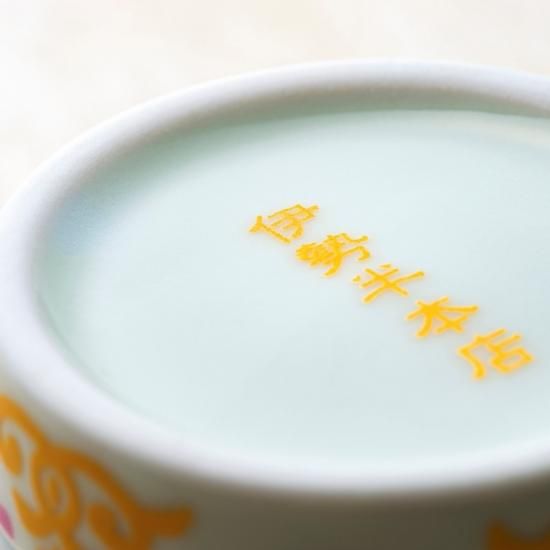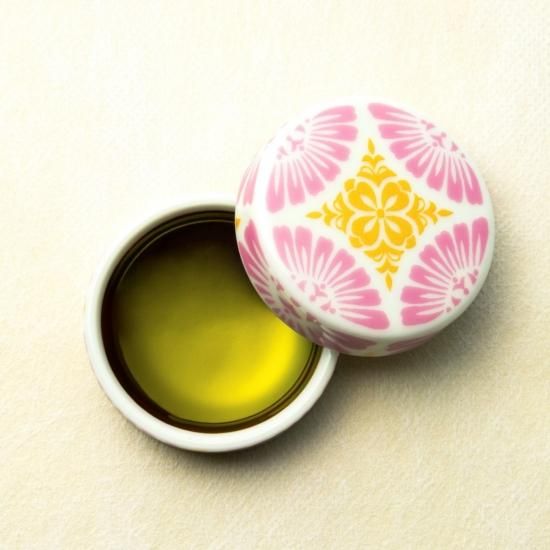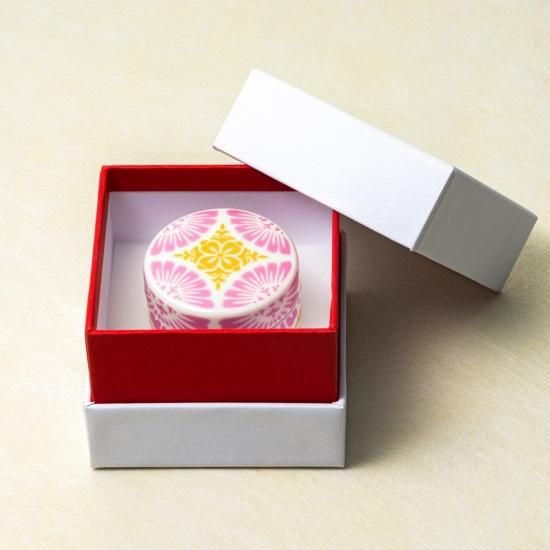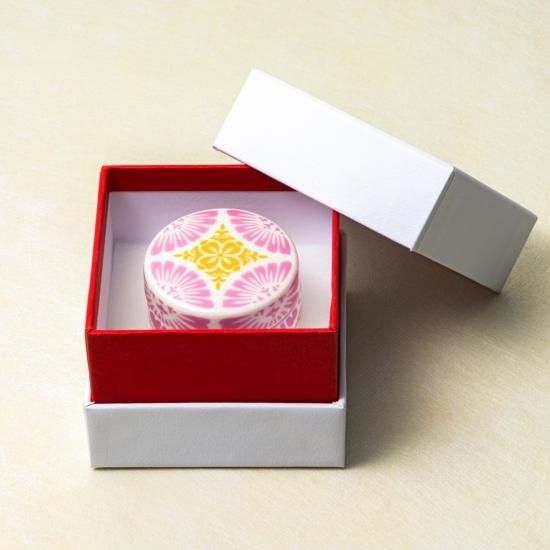 Each red brush is carefully handcrafted by a skilled craftsman. It is a special brush designed for Komachi Beni, which does not contain any oil. The brush is also customized with attention to the bristle type and quantity. Please dip the brush in water and dissolve Komachi Beni to use.

Choose between a round brush type, which looks beautiful in formal Japanese settings, or a portable red brush that is convenient to carry around. The brush has a firm yet gentle touch, and will provide an elegant finish to your red makeup.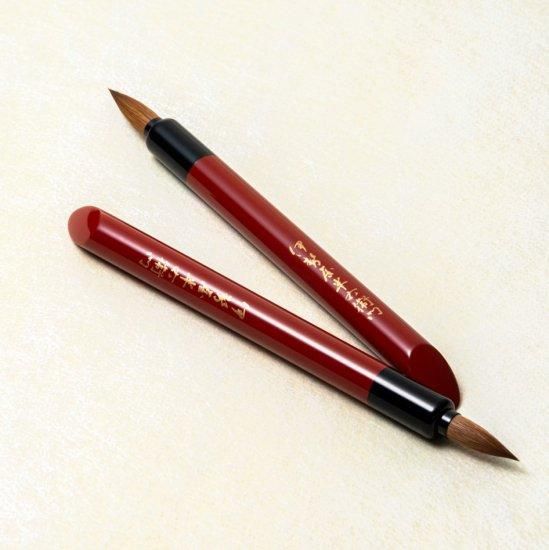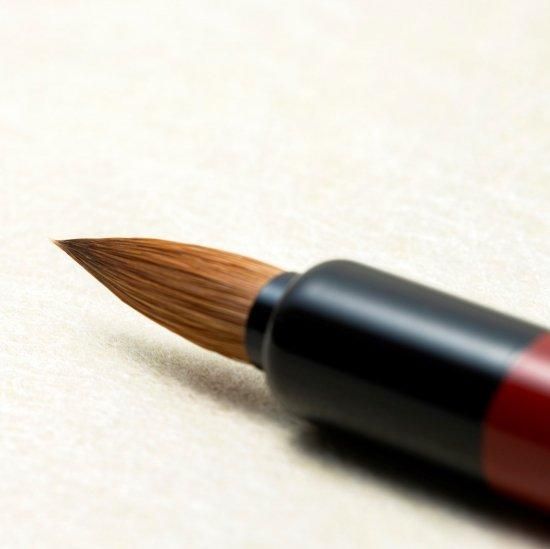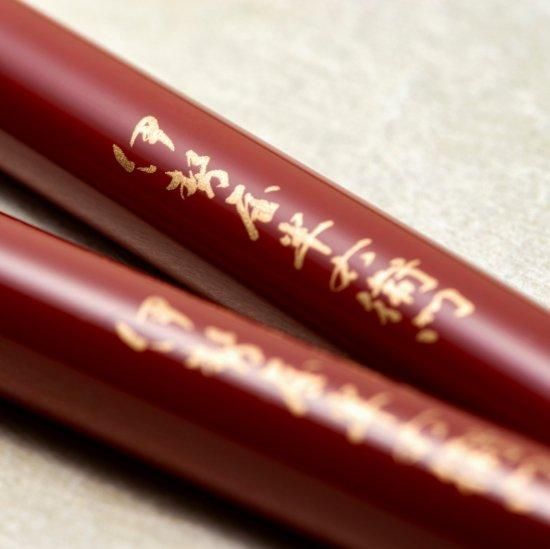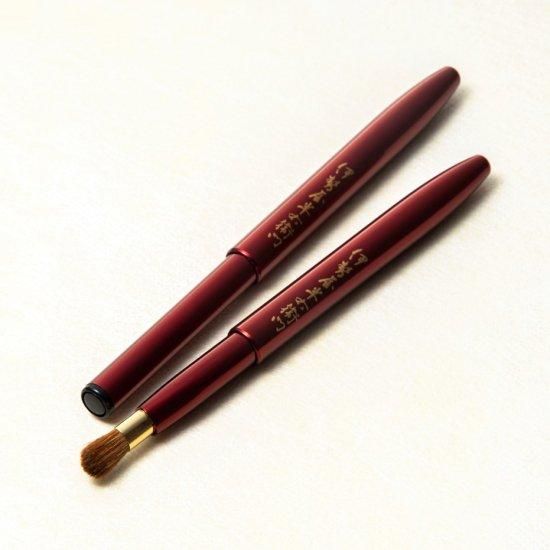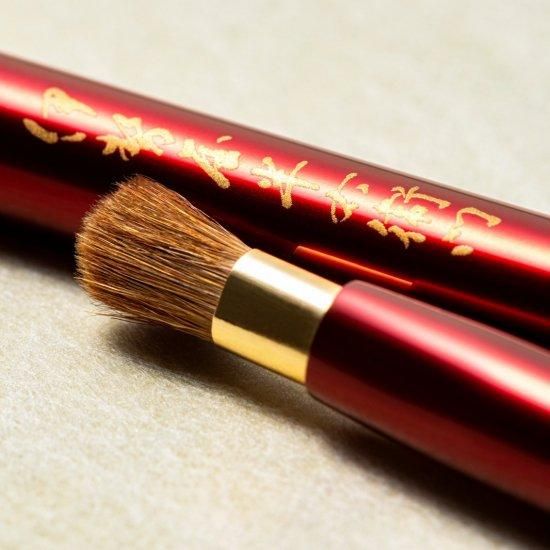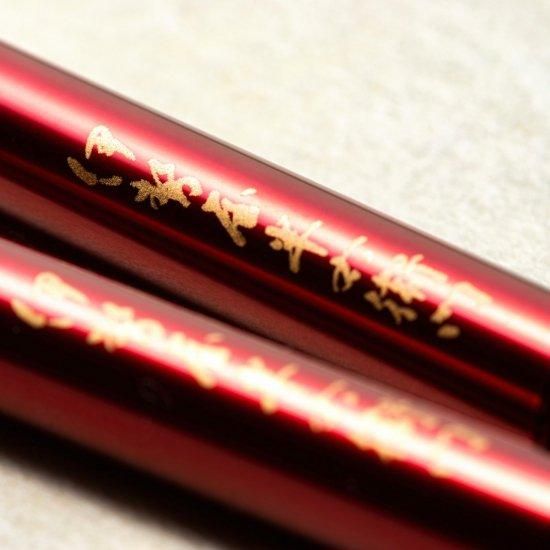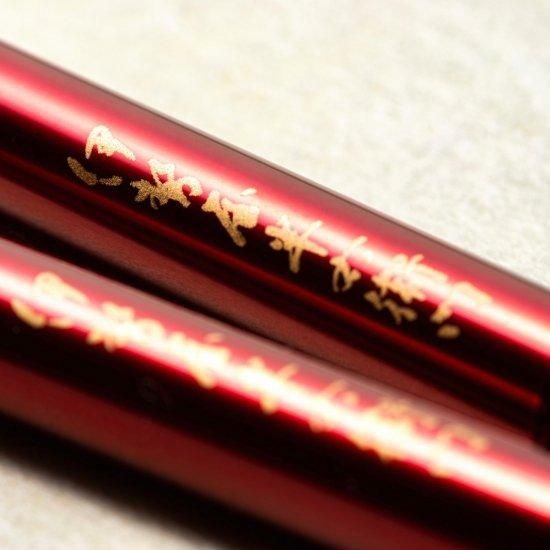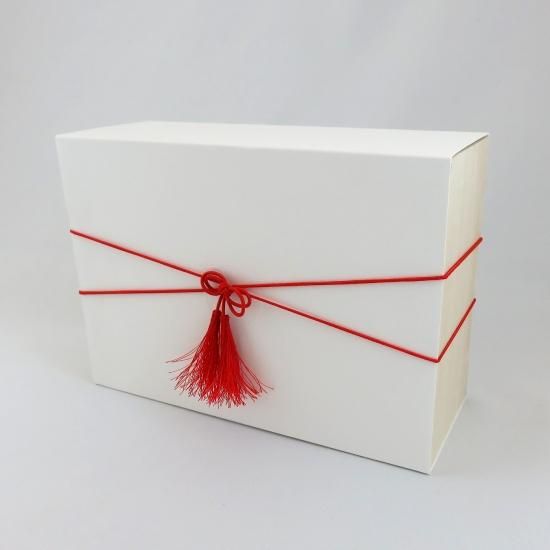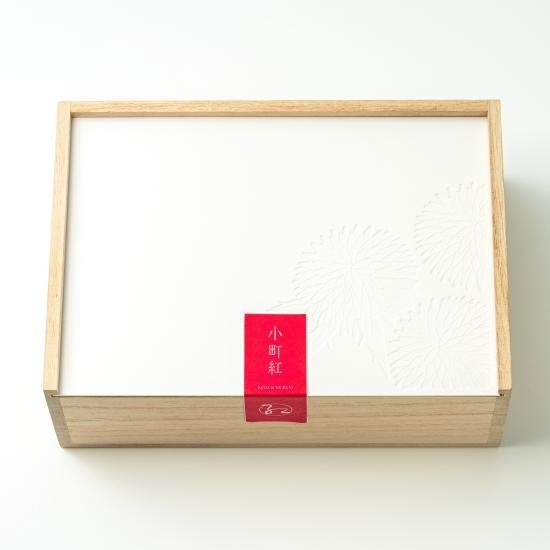 Instruction:

you need to prepare Komachi Beni, a red brush, and water.
1. Moisten the red brush with water, and then squeeze out any excess water.
2. Hold the container of the Komachi beni at an angle. Please be careful not to let extra water in to maintain the lustrous color for a long time.
3. Using the beni brush, dissolve a small amount of beni pigment from the edge of the container, about 5mm square, into the water. The beni pigment will dissolve into a red color when it comes into contact with water.
4. Apply the red color obtained on the brush to your lips.
can be applied as eye shadow or blush
Share
View full details
All purchases are final, we do not allow returns or exchanges on any of our products due to health and hygiene reasons.